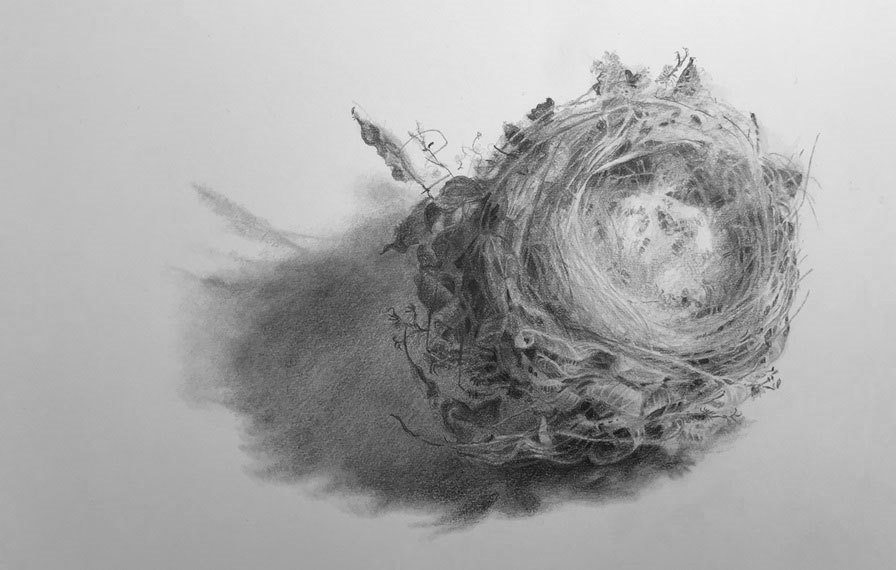 Welcome to the website of Christine Farmer. I draw, write, and research. You can read more about me and my work on my about page, and in my blog. And you can take a look at some of my drawings in the Galleries.
"I've drawn on and off since I was small, and I worked a lot on my drawings in my twenties. But I took a detour into Ancient History and it's only been the past five or six years that I've come back to drawing, especially since I had my garden studio built. I particularly like working in ink, and seem to tend towards a lot of detail especially of small subjects, and I think this leads me to my subject matter. I love collecting things on walks, or from the garden, especially things with a lot of texture such as autumn leaves, pine cones, shells, stones, dried flower heads. I have boxes and drawers full of the things I've collected to study." … read more
You can keep up to date on what I'm doing by subscribing to my newsletter (below) or by following my page on Facebook. I can be contacted most easily by email: contact me. Or if you prefer, just come and say hello on twitter. I look forward to hearing from you.
Please see my Privacy Policy.